Honest Everything Cream Foundation - Expresso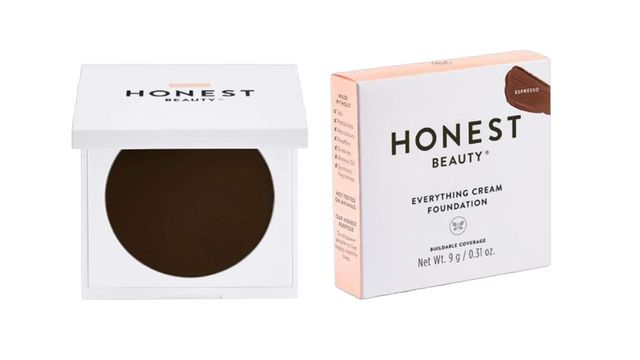 Honest Everything Cream Foundation - Expresso
Features:
---
💁‍♀️ Embrace Flawless Complexion with Honest Everything Cream Foundation - Espresso! 💁‍♀️
Product Description:
Achieve a picture-perfect complexion with Honest Everything Cream Foundation in the rich and luxurious shade of Espresso! Introducing a remarkable collection of 360 units of this cream foundation, meticulously crafted to provide seamless coverage and a radiant finish for a naturally flawless look.
Product Benefits:
✨ Unbeatable Quality: Honest Everything Cream Foundation is expertly formulated, offering a smooth and buildable application for a flawless base that enhances your natural beauty.
✨ Exceptional Value: With 360 units available, this cream foundation collection offers remarkable value with an estimated retail value of $10,846.80, making it an excellent choice for beauty businesses or makeup enthusiasts seeking premium foundation products.
✨ Rich Espresso Shade: The Espresso shade caters to deeper skin tones, providing a perfect match that delivers a refined and elegant complexion.
✨ Radiant & Long-Lasting: The advanced formula of Honest Everything Cream Foundation ensures a luminous and long-lasting finish, keeping your skin looking fresh and radiant throughout the day.
Why Choose Us?
At Wholesale Ninjas, we take pride in offering top-tier makeup products that celebrate your unique beauty. Honest Everything Cream Foundation is a testament to our commitment to providing you with exceptional makeup solutions.
 Take Action:
Elevate your beauty routine with Honest Everything Cream Foundation - Espresso! Order 360 units today and experience a flawless and radiant complexion that empowers your confidence! 🚀🛒
Review this lot's itemized manifest in the table below! Or click the button underneath to download the manifest file, viewable in any spreadsheet application.
---
Share this Product
---
More from this collection