Limited! Next Allergy 24-Hour Relief EXP 3/2024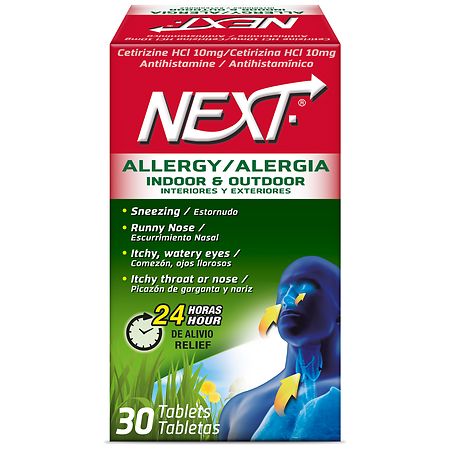 Limited! Next Allergy 24-Hour Relief EXP 3/2024
Features:
---
🌸Experience Freedom from Allergies with Next Allergy 24-Hour Relief! 🌸
🚨Limited Stock!!🚨
Product Description:
Allergies no longer have to dictate your day! Introducing Next Allergy 24-Hour Allergy Relief. Ensure uninterrupted moments, be it work or play, with a formula designed for long-lasting comfort. This lot boasts 84 cases totaling a commendable 1008 units, each aiming to provide an entire day of relief.📦📦
Product Features:
Effective Relief: Combat common allergy symptoms like sneezing, runny nose, itchy and watery eyes, and itching of the nose or throat.

24-Hour Formula: One pill offers a full day's protection, letting you focus on what truly matters.

Convenient Packaging: Packed in case packs for easy storage and distribution.

Ample Stock: With 1008 units available, be assured of consistent supply and value.

Long Shelf Life: Stock up with confidence, thanks to its expiration date in 3/2024.
Why Choose Next Allergy?
Every tablet of Next Allergy is a promise of a day without the discomfort of allergies. Trusted by many, it offers an effective and reliable solution against the nuisance of daily allergies.
Take Action:
Don't let allergies hold you back! Equip yourself with Next Allergy 24-Hour Allergy Relief 30ct and move through your day with ease. Order now to benefit from a life less sneezy! 🌼🛒
Review this lot's itemized manifest in the table below! Or click the button underneath to download the manifest file, viewable in any spreadsheet application.
---
Share this Product
---
More from this collection