---
Stock Up Your Apparel Inventory with Our 🛒 Amazon Clothing Lots: Prime Quality, Year-Round Styles, and Easy Lots 🚀
Product Description:
Fresh inventory alert! Get your hands on our Amazon Clothing Lots, featuring curated selections of children's, men's, and women's apparel. Each item is handpicked and carefully packaged, ready for reselling. Choose from flexible unit counts: 100, 200, 300, and 400.
Product Benefits:
All-Season Stock: Get a mix of styles perfect for keeping your customers happy year-round.

Top Quality: Trust that you're getting the best of the best with our handpicked selections.

Brands: Find popular Amazon brands like NBA, NFL, GoodThreads, and more in each lot.

Big Value: With items often valued over $20, the profit potential is huge!

Easy Peasy Lots: Manage your inventory with zero fuss, thanks to our easy-to-handle lot sizes.
Choose Wisely:
Ride the wave of success with resellers who've struck gold with our Amazon Clothing Lots. Partner with us, and you're choosing a proven path to quality and variety.
Take Action:
Ready to be the go-to for awesome, in-season clothes? Hit that 'Add to Cart' button and turn your apparel game up to 11. Grow your business with us! 🚀👗👕
 At Wholesale Ninjas, our inventory turns over regularly, and we have access to 50,000+ SKUs. Since this listing is for an unmanifested lot, we cannot show pictures of exactly what comes inside each box/order. The images and video in this listing demonstrate only a sampling of the items included in these lots and provides you with a sneak peek of the product variety typically packed in each order but are not an exact representation of what you will find in your box. While there will be a variety of items in each lot, we can not guarantee any particular mix of sex, age or size.
Are you hesitant to buy an unmanifested lot? The Everyday Bargains lots offer the lowest per-unit price because creating a manifest is time-consuming. By not providing a manifest, we save time and pass the savings onto you, but we don't compromise on the overall product quality of these lots. Everyday Bargain lots are in the same condition and include many of the same products as found in our manifested lots. You are getting the biggest bang for your buck when buying Everyday Bargain Lots!


---
Share this Product
---
More from this collection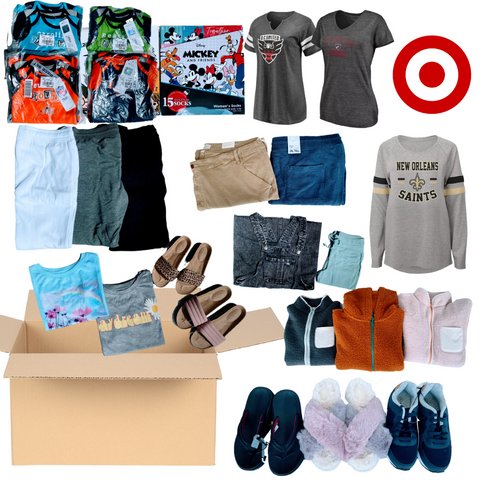 Target Clothing Variety Lots
Features: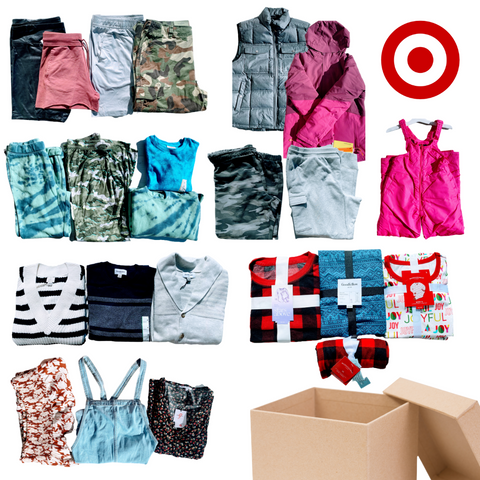 Target Clothing Pallet
Features: