---
👗👕 Elevate Your Apparel Inventory with Our Popular 🎯Target Clothing Liquidation Lots: High-Quality, Seasonal Variety, and Conveniently Sized Lots 🚀
Product Description:
The much-anticipated return of our popular Clothing Liquidation Lots is here! These lots can feature a diverse mix of children's, men's, and women's apparel in various sizes, offering you a comprehensive inventory solution. At Wholesale Ninjas, we hand-select each item, ensuring top-quality and safely packed goods in every lot. Each of these unmanifested lots is sold by unit count, with a common occurrence of multiple units of a given SKU.
Product Benefits:
Seasonal Variety: Our current mix boasts a majority of brand-new, spring, summer, fall, and winter wear, catering to year-round customer needs. **Please be advised our current clothing inventory mainly consists of Children's clothing.

Quality Guarantee: We hand-select each item in our lots, ensuring your inventory is stocked with high-quality goods.

Conveniently Sized Lots: Our lots are designed to be conveniently sized, making inventory management easier.
Why Choose Us?
Join the successful resellers who've experienced the benefits of our popular Clothing Liquidation Lots. By choosing these lots, you're guaranteeing a diverse, quality, and seasonally-relevant inventory for your business.
Take Action:
Ready to offer your customers a variety of in-season, quality clothing?
Take action. Order now! Purchase our Clothing Liquidation Lots and watch as your apparel inventory transforms into a customer favorite. Let's get started! 🚀👗👕
 At Wholesale Ninjas, our inventory turns over regularly, and we have access to 50,000+ SKUs. Since this listing is for an unmanifested lot, we cannot show pictures of exactly what comes inside each box/order. The images and video in this listing demonstrate only a sampling of the items included in these lots and provides you with a sneak peek of the product variety typically packed in each order but are not an exact representation of what you will find in your box. While there will be a variety of items in each lot, we can not guarantee any particular mix of sex, age or size.
Are you hesitant to buy an unmanifested lot? The Everyday Bargains lots offer the lowest per-unit price because creating a manifest is time-consuming. By not providing a manifest, we save time and pass the savings onto you, but we don't compromise on the overall product quality of these lots. Everyday Bargain lots are in the same condition and include many of the same products as found in our manifested lots. You are getting the biggest bang for your buck when buying Everyday Bargain Lots!


---
Share this Product
---
More from this collection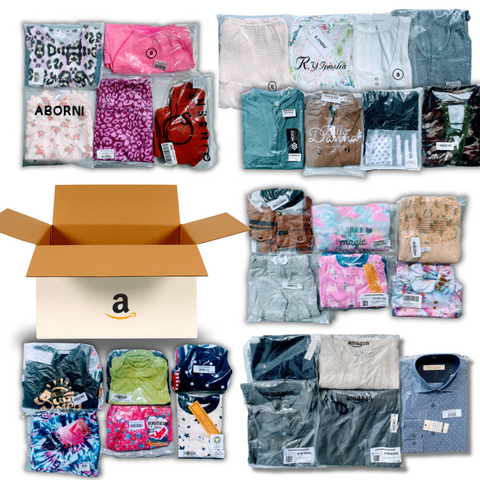 Amazon Clothing Lots
Features: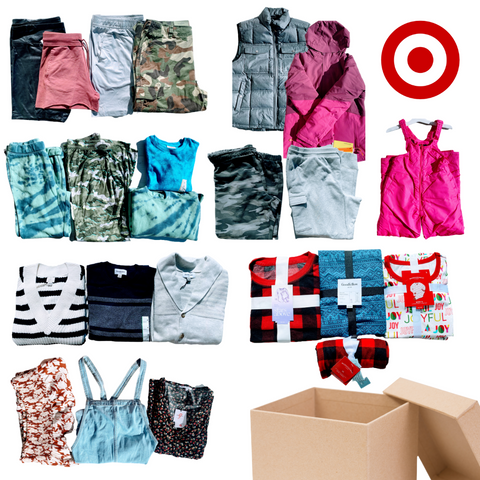 Target Clothing Pallet
Features: