• ecommerce • HBA • Liquidation lots • marketplaces • pallet breakdown • Resale business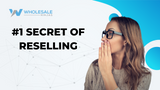 So, the main point of this blog is that if you want to be successful and possibly make millions in the reselling business, you need to do your research and put in some effort to learn about the market. This means understanding your target market and what local stores are looking for, as well as networking with people in your area. Additionally, it's important to remember that not all categories of items make good candidates for reselling - for example, if you're not a SCUBA diver, it might not be wise to try and resell SCUBA gear.
---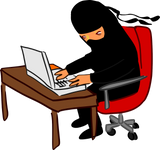 Hi there, fellow ninjas! Are you looking to add an eCommerce presence to your sales arsenal? Or maybe you just want to improve your existing internet sales? Wholesale Ninjas is here to give you some help! This is the first in a series of posts about being successful in the world of e-commerce. We're kicking it off with a discussion of online marketplaces, the biggest current trend in eCommerce. Online Marketplaces It used to be that you needed your very own website to sell online. This is a fine solution for many sellers since it provides a sales channel with full...