• ecommerce • Liquidation Cosmetics • Liquidation lots • Reselling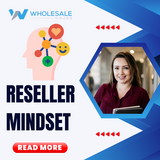 Are you gearing up to dive into the thrilling world of reselling and explore the profitable world of reselling? Success starts with the right attitude, and Wholesale Ninjas is here to guide you on this exciting journey. From embracing a growth mindset to overcoming challenges, cultivating resilience, focusing on customers, and staying ahead of the curve, we'll equip you with the tools, insights, and support you need. So go forth with confidence, embrace the challenges, and build a thriving reselling business in the world of reselling!
---
• Liquidation • Liquidation Cosmetics • Liquidation lots • Liquidation Makeup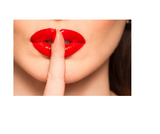 Selling discontinued cosmetics online is a growing, profitable market. Did you know that Health and Beauty ranked #2 as the top-selling product category on Amazon, according to a 2018 study by Edison Trends?   The 5 top mass cosmetic brands on Amazon along with their share of total mass cosmetic sales, rank as follows for 2018, according to: https://www.prnewswire.com/news-releases/maybelline-top-selling-cosmetics-brand-on-amazon-for-second-year-in-a-row-with-10-yoy-growth-300761662.html  1.)  Maybelline 11%2.)  L'Oréal 9%3.) Neutrogena 7%4.) Wunderbrow 5%5.) Covergirl 3%NYX and Burts Bees ranked 6th and 7th place, respectively.You'll even find a very robust offering of brand name cosmetics on eBay, with total sales from the Health and Beauty category ranking at 4th place...
---
• HBA • Liquidation Cosmetics • Liquidation lots • Resale business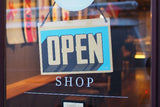 After the busy holiday shopping season, retailers often experience a drop in overall sales.  This slower buying time can be scary to small retailers, and without proper planning, may lead to the painful decision of going out of business.   There is a solution to keep a steady flow of sales in your business, which is offering items that your customers need and will continuously buy even when money is tight.  Simply put, you need to carry, what is referred to in this industry as HBA – Health and Beauty Aids, or Personal Care products, because these consumable goods are what your...